Grandmaster Wesley So is the two-time winner of the US Chess Championships and the number eight ranked player in the entire world!
When the young Grandmaster personally requested me to fly to Minneapolis to perform his baptism I was thrilled and honored.
This gifted champion has played simultaneous chess on as many as 104 boards at the same time moving from person to person and keeping track of each game and opponent. Wesley has played up to ten people while blindfolded highlighting his incredible memory and focus.
After leaving the Philippines and joining the US Chess Federation, Wesley won two gold medals for the USA at the 42nd Chess Olympiad in Baku Azerbaijan, the first gold medals for American Chess in almost forty years.
But what makes his story so inspirational and powerful to me is his decision to follow Christ. (For more information go to www.wesleyso.com).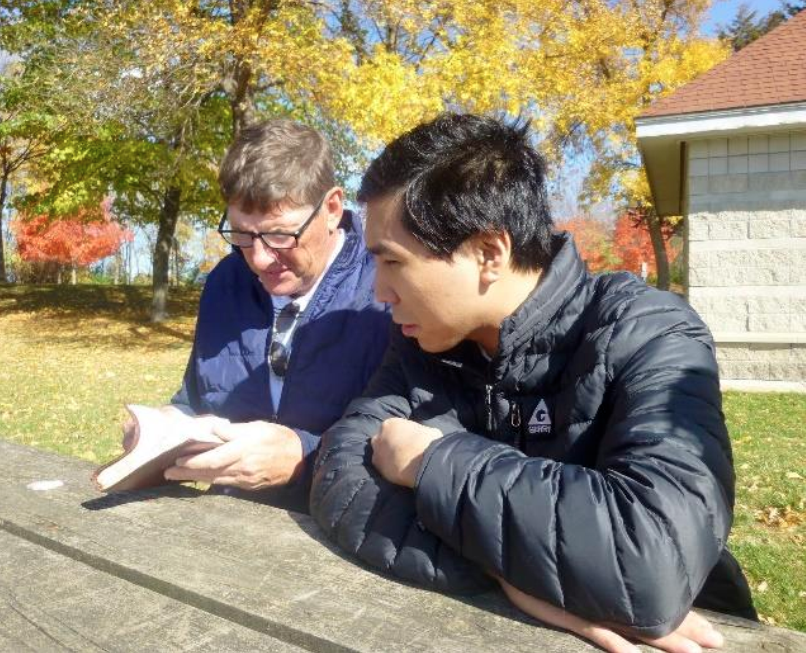 All on fire for Jesus
Also present at the lake as I baptized Wesley was his extremely talented and devoted family who are all on fire for Jesus!
Wesley's mentor, encourager, guide and adopted mother is the accomplished and successful actress, producer, and businesswoman, Lotis Key.
Lotis' background, experience, and wisdom provide natural support, direction, and enhance Wesley's chess skills.
Adopted daughter, Abbey, is a beautiful singer and smart businesswoman who deftly manages the family finances, scheduled travel, and logistics for Team Wesley.
She has a servant's heart, and her joy of the Lord provides valuable support and efficiency to this unique family.
Which brings me to the fourth member of this incredible family… my longtime, precious friend, Renato "Bambi" Kabingting.
Renato "Bambi" Kabingting
Bambi was a tremendous soccer player star whose quick feet, fast hands, and sharp mind only added to his ability and value on a basketball court. By divine appointment we played on the same professional basketball team in 1979 and quickly developed a Jonathon/David type friendship.
Bambi taught me the language, culture and nuances of the Philippines and we became inseparable friends and followers of Jesus.
We were "brothers from a different mother" and his siblings, parents, and grandparents all loved and welcomed Karen and me into their family.
Bambi and I went on many missionary journeys together experiencing miracles and winning people and teammates to Christ along the way.
Our bond has remained strong and when I made my final dangerous journey to the Philippines, Bambi got a ticket and accompanied me as encouragement and security.
He is a friend who sticks closer than a brother. (Proverbs 18:24)Bambi and Lotis got married at our home in the Philippines during the days of the revolution and immigrated to Minnesota.
They have served the Lord there for 35 years.
This unique family of four is a great American story with a wonderful spiritual component mixed in becoming a unique blend of backgrounds, personalities, and gifts.
The depth of faith and commitment it takes to overcome the pressures of difficult circumstances they have faced brings Ecclesiastes 4:9 to life. "Two are better than one, because they have a good reward for their toil."
Check Mate,
Tom Randall and Karen Randall
Donations: Revelation 12:11, 614 E Hwy 50, #171, Clermont, FL 34711